Apply for the first edition of
the WYTEC Blue Training
The WYTEC Blue project stands for "Women & Youth Technical Capacity for the Blue Economy: Growing Technical Capacity amongst Women and Youth in Canada & West Africa for a Safe, Secure and Sustainable Blue Economy".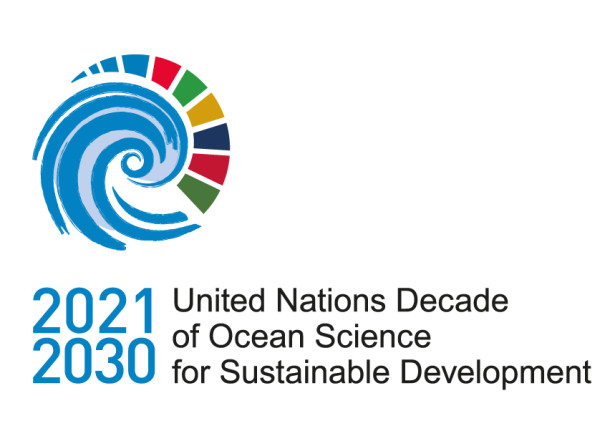 Register to the first edition of WYTEC Blue Training
This project is directly relevant to the commitments made by the Government of Canada at the Nairobi Sustainable Blue Economy Conference (SBEC) which it co-sponsored on November 26th – 28th, 2018. Indeed, Canada's contribution to the United Nations Decade of Ocean Science for Sustainable Development (2021-2030) was announced in conjunction with the commitments made at that conference.
The WYTEC Blue project aimed to develop two virtually delivered, survey level courses taught by Canadian and West African subject matter experts from academic, business and non-governmental sectors. The courses, one on Ocean Technology, the other on Maritime Safety and Risk Management, will share modules on business development, entrepreneurship and skills needed for participants to thrive in public, private and NGO sectors. Cohort engagement via structured and free form networking and knowledge exchange among participants and subject matter experts will be key. The courses will be taught at selected teaching "hubs" in Nova Scotia (Canada), São Vicente (Cabo Verde) and Accra (Ghana).
This 3-year project has supported course design and development and an initial course offering. Informed by a gap analysis, the project team identified content, established instructional teams for modules, and will support, during the last trimester, two courses with a set of 2 partner institutions in West Africa, and one training and knowledge exchange hub in Nova Scotia. The courses are envisioned as forming the foundation for a subsequent, larger scale training program, including Masters-level program(s) taught at West African Universities. The training will be "joined-up" with parallel development of ocean business centres and Canadian involvement with maritime security capacity in the West African sub-region.
WYTEC Blue will strengthen and connect the emerging capacity of a small island developing state (Cabo Verde), and partner institutions in West African nations, with Canadian multi-sectoral expertise in ocean technology, maritime security and business development. The training program will both support capacity development and develop long-lasting partnerships with Canada. The initiative will be a visible Canadian contribution to development of a sustainable blue economy and sustainable livelihoods, particularly for women and youth, in a region of high environmental and rapidly growing economic importance.
The WYTEC Blue project (UN2021-002) has received the formal endorsement by the Executive Secretary of the Intergovernmental Oceanographic Commission of UNESCO (IOC), as a project forming part of the UN Decade of Ocean Science for Sustainable Development 2021-2030. This endorsement is a recognition that the project will play a role in supporting the Ocean Decade mission to catalyze transformative ocean science solutions for sustainable development, connecting people and the ocean, in order to achieve the Ocean Decade vision of 'the science we need for the ocean we want'.
This Project is partially supported by a financial contribution from Fisheries and Oceans Canada (DFO).
WYTEC Blue project is powered by:
DOTCAN Institute
DOTCAN is a grassroots initiative which was stimulated by the Sustainable Blue Economy Conference held in Nairobi, Kenya in November 2018. The initiative builds on commitments made by Canada at that conference and will be a concrete implementation of Canada's Ocean Strategy, which is based on principles of sustainable development, integrated management and the precautionary approach. Initially, this multilateral, multisectoral and "joined-up" initiative seeks to build on links between Canada and West African nations as well as existing international partnerships, focusing on business, maritime security and education.
With the technical support of:
IFA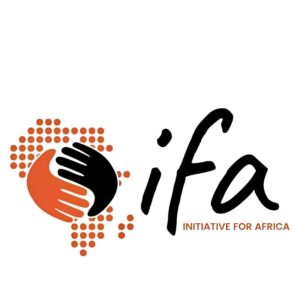 Initiative For Africa (IFA) engages change agents, entrepreneurs, decision-makers and citizens to create bridges of opportunity on the African continent. Through high-quality coaching, inspiration, networking and pre-incubation programs, the organization has already impacted more than 2,500 young Africans. IFA is an incubator without borders for initiatives and projects.  The organization draws motivation from the resilience and talent of African youth, from Dakar to Kampala, from Gaborone to Lomé, from Cairo to Kigali. IFA believes in the potential of this generation of possibilities.  The organization has optimism in action, doers. IFA's ambition is unequivocal: to activate talent and turn it into the driving force behind the positive and sustainable transformation of the African continent.
Gulf of Guinea Maritime Institute (GoGMI)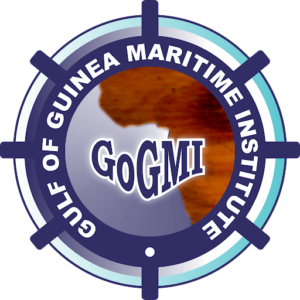 Established in Ghana, the Gulf of Guinea Maritime Institute (GoGMI) is a local non-profit research organization. It constitutes a 'think-tank' for maritime strategic thinkers, practitioners and allies to interact, share ideas and research into strategic maritime affairs affecting the Gulf of Guinea (GoG) Region. The Institute's core business is strategic maritime research, consultancy and advocacy in the areas of safety, security and environment in the Ghanaian and the Gulf of Guinea Maritime space at large. The main objective of GoGMI is to produce recognized research and provide solutions from an indigenous perspective, thereby addressing the current imbalance in the Region's maritime studies, where local opinion and interests are under-represented.
Biosfera 1

In Cabo Verde, Biosfera 1 (Associação Para a Defesa do Meio Ambiente), is a local non-governmental organization based in Mindelo, São Vicente Island, whose mission is to promote the conservation of species of fauna and flora, the rehabilitation of marine and coastal ecosystems, as well as environmental awareness and education and local development.
Sustainable Ocean Applied Research (SOAR)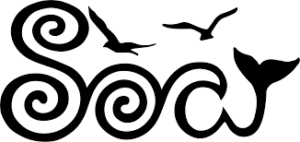 In Nova Scotia, Canada, Sustainable Ocean Applied Research (SOAR), is a local not-for-profit organization which provides services and infrastructure to assist researchers and technology developers with access to the coastal ocean, in order to advance research needed for sustainable industry development, which they do through training and education, integration of ocean technology with tourism, and communication with all relevant stakeholders.
Ocean Startup Project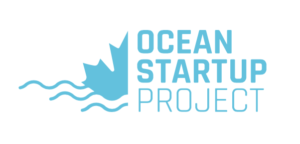 The Ocean Startup Project (OSP) inspires, initiates and invests to make Canada the best place in the world to start and grow an ocean tech business. The project team creates and delivers activities to support ideation through commercialization, for innovators and entrepreneurs from industry to academia. As a co-funded, pan-Atlantic collaboration, the OSP offerings complement existing industry accelerators, incubators and other support organizations across Canada's world-class innovation ecosystem. Together with its founding partners – Creative Destruction Lab (CDL), Genesis, Innovacorp, New Brunswick Innovation Foundation, PEI BioAlliance and Springboard Atlantic – OSP seeks to accelerate how homegrown startups get their technologies to market and attract international companies to Canada's shores. OSP was the first Innovation Ecosystem Project announced by Canada's Ocean Supercluster. The Ocean Supercluster is an industry-led collaboration involving more than 320 industry and associate members, from organizations and companies of all sizes. With investments from across the country and linkages to international partners and Indigenous communities, Canada's Ocean Supercluster builds and funds large projects to heighten Canada's existing strengths, experience and knowledge, and open new opportunities.
2024 WYTEC Blue training: key information
Training Components:
Stream 1/2

:

Ocean Technology (OT)

highlights:
Introduction to Ocean Technology, Ocean Sensors, Sustainable Aquaculture farming, Biological Data Collection for Monitoring and Conservation, Coding and Data Management.
Stream 2/2: Maritime Safety and Risk Management (MSRM)

highlights:
Maritime Safety and Security, Maritime Domain Awareness, Maritime Operations and Management, Safety and Risk Management
Shared Leadership and Entrepreneurship (L&E)

module highlights
Introduction to Business & Entrepreneurship in the Blue Economy, Market Analysis and Opportunity Identification, Innovation and Product Development, Commercialization and Marketing, Funding and Investment Strategies
Course Delivery: January to March. Exact dates will be communicated soon. 
Duration: 9 weeks
Locations: Nova Scotia (Canada), Accra (Ghana) and Mindelo (Cabo Verde). Exact location will be communicated to selected participants.
Format of the course delivery: Experts will deliver the courses through an online platform simultaneously in the three locations of the course. Participants will be required to gather at one of the 3 hub locations to attend the course in person. 
Deadline for application EXTENDED!


Registration and Enrollment
Eligibility criteria
We strongly encourage women and youth, aged 18-35, especially those from underrepresented backgrounds, to participate. We welcome individuals with diverse backgrounds, including students, degree/diploma/certificate holders, and practitioners, in fields such as natural science, technicians, technologists, and engineers (mechanical, electrical, electronic, or industrial). Additionally, we invite those from fields like maritime law, military and law enforcement, policy, planning, economics, and business to join us.
DISCLAIMER
Only applicants residing close to 1 of the 3 training locations below should register, as the program requires in-person engagement and will not support the trainees' trip to another country/region to attend the course.
Please complete the following information to apply for participation in this exciting initiative, and make sure you choose either the Ocean Technology or the Maritime Safety and Risk Management stream. Your responses will help us assess your suitability for the program.
Our mission is to cultivate and enhance technical capacity, through partnerships, to advance safe, secure, and sustainable Blue Economies.