The WYTEC Blue project stands for "Women & Youth Technical Capacity for the Blue Economy: Growing Technical Capacity amongst Women and Youth in Canada & West Africa for a Safe, Secure and Sustainable Blue Economy".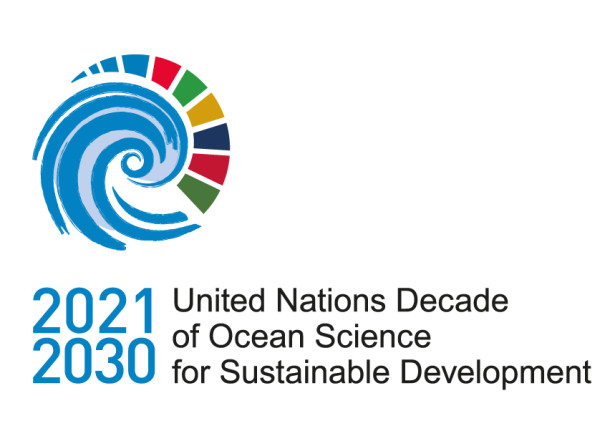 Building on DOTCAN's partnerships within Canada, West Africa, France and Germany, this project focuses on training for blue economy professionals in ocean technology, ocean business and maritime security. The aim is to bring together Atlantic Canada's emerging ocean entrepreneurial expertise and Africa's demographic dividend to help build a blue economy on the basis of trained people and scientific knowledge to promote both sustainable livelihoods and a healthy ocean. Youth unemployment is a major problem across coastal regions on both sides of the Atlantic, particularly for women. This has led to calls to empower young people with entrepreneurial skills that enable them to create their own enterprises in sectors with job multiplier effects. DOTCAN's values are built on inclusion, diversity, equity and access, and the project goal is to strengthen entrepreneurial prospects and employment in the blue economy for youth and women.
The WYTEC Blue project will develop two virtually delivered, modular courses taught by Canadian and West African subject matter experts from academic, business and government sectors. The courses, one on Ocean Technology, the other on Maritime Security, will share modules on business development, entrepreneurship and skills needed for participants to thrive in public, private and NGO sectors. Cohort engagement via structured and free form networking and knowledge exchange among participants and subject matter experts will be key. The courses will be taught at selected teaching "hubs" in Halifax, the Technical University of Atlantic in Cabo Verde and institutions in Ghana.
This 3-year project will support course design and development and an initial 1-year course offering. Informed by a gap analysis, the project team will identify content, establish instructional teams for modules, and support, during the final year, two courses with a set of 2-4 partner institutions in West Africa and one training and knowledge exchange hub in Nova Scotia. The courses are envisioned as forming the foundation for a subsequent, larger scale training program, including Masters-level program(s) taught at West African Universities. The training will be "joined-up" with parallel development of ocean business centres and Canadian involvement with maritime security capacity in the West African sub-region.
WYTEC Blue will strengthen and connect the emerging capacity of a small island developing state (Cabo Verde), and partner institutions in West African nations, with Canadian multi-sectoral expertise in ocean technology, maritime security and business development. The training program will both support capacity development and develop long-lasting partnerships with Canada. The initiative will be a visible Canadian contribution to development of a sustainable blue economy and sustainable livelihoods, particularly for women and youth, in a region of high environmental and rapidly growing economic importance.
The WYTEC Blue project (UN2021-002) has received the formal endorsement by the Executive Secretary of the Intergovernmental Oceanographic Commission of UNESCO (IOC), as a project forming part of the UN Decade of Ocean Science for Sustainable Development 2021-2030. This endorsement is a recognition that the project will play a central role in supporting the Ocean Decade mission to catalyze transformative ocean science solutions for sustainable development, connecting people and the ocean, in order to achieve the Ocean Decade vision of 'the science we need for the ocean we want'.
This Project is partially supported by a financial contribution from Fisheries and Oceans Canada (DFO) / Ce Projet est partiellement appuyé par une contribution financière de Pêches et Océans Canada.
Understanding perceptions of blue economy careers among today's youth: a comparative analysis between Nova Scotia and a West African Small Island Developing State.
The youth perception surveys are purposely aimed at giving voice to students from diverse backgrounds both within the Nova Scotian community as well as in Cabo Verde. The findings from this research will help inform future targeted messaging, educational and recruitment activities geared towards diversifying the Ocean workforce and addressing locally situated inequities. In addition, it will support the development of programs and initiatives aimed at addressing issues of career perceptions and creating awareness of Ocean careers amongst underrepresented groups. Through the WYTEC program, this research will drive future knowledge exchange, as well as cultural exchange amongst diverse stakeholders located within communities in Atlantic Canada, as well as in West Africa.
Key components:
The deployment of a comparative youth perception survey in Cabo Verde based on a survey developed by the COVE Workforce Initiative. The survey was targeted at Grades 6-8 and 9-12, and carried out in 2019 (see report of the "Student Intentions and Perceptions Survey").
The design of a marine ecotourism survey and initial testing (in Nova Scotia) of the marine ecotourism survey methodology, in consultation with tourism experts from both Nova Scotia and Cabo Verde.
This project will serve as credible research to inform the curriculum and experiential learning experiences (for the WYTEC Blue Project, and beyond), by identifying issues of perceptions of Ocean careers and new barriers hindering the participation of underrepresented groups in the Ocean space. It will help identify niche focal areas for further investigation from the youth or business lens. And more broadly, it will expand opportunities for cooperation in relevant training areas between Canada and West African Nations, and contribute to the development of a West African Ocean Business Hub in Cabo Verde, which would act as a major centre servicing the West African subregion.
The UN Decade of Ocean Science for Sustainable Development "will improve the scientific knowledge base through capacity development to regions and groups that are presently limited in capacity and capability, especially Small Island Developing States and the Least Developed Countries" (from the UN Decade brochure). The Business Council of Canada's report "Why Africa" notes that "by neglecting its economic relationship with Africa, Canada is missing a significant opportunity to grow its trade". It recommends Canadian industry invest in training for African talent and partner with local Universities to connect with potential recruits.
This project, although pilot-scale, is directly relevant to these needs and commitments. The choice of Cabo Verde for the survey builds on connections via both DOTCAN and German partners, GEOMAR. It will set the scene for future application in major population centres and rapidly developing economies of West Africa.
The tourism industry, in particular, is an important employer and common component of the Blue Economy in Atlantic Canada and West African nations (including Cabo Verde). The success of the tourism economy requires an appropriately trained workforce. A critical first step is to understand the state of local knowledge about the industry, and the type of tourism most appropriate to the natural and human characteristics of the destination.
This Project is partially supported by a financial contribution from the Ocean Frontier Institute (OFI), through its Seed Fund program.
Our mission is to cultivate and enhance technical capacity, through partnerships, to advance safe, secure, and sustainable Blue Economies.